Joy of Living will be closed for the Christmas Holiday from December 20-26.
Orders placed during this time will ship out on Thursday, December 27th, as long as the items are in stock.
Please order early to be sure your order arrives in time for your class to resume in 2019.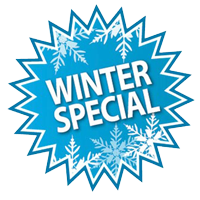 Christmas Special
(On Sale for December 2018 through February 2019)
Highlights of the Old Testament, Wisdom & Prophecy: Adult Study — English
35% off —only $12.00 (Regularly $18.50)
This book briefly looks at each of the Old Testament books of Job through Malachi: its overall message, how it relates to the other books of the Bible, and what it reveals about God and His great plan.